JOHNNY WORTHEN grew up in the high desert snows and warm summer winds of the Wasatch Mountains. He graduated with a B.A. in English, minor in Classics and a Master's in American Studies from the University of Utah. After a series of businesses and adventures, including years abroad and running his own bakery, Johnny found himself drawn to the only thing he ever wanted to do -- write. And write he does. Well versed in modern literary criticism and cultural studies, Johnny writes upmarket multi-genre fiction – thriller, horror, young adult, comedy and mystery so far. "I write what I like to read," he says. "That guarantees me at least one fan and a hectic job for my publicist."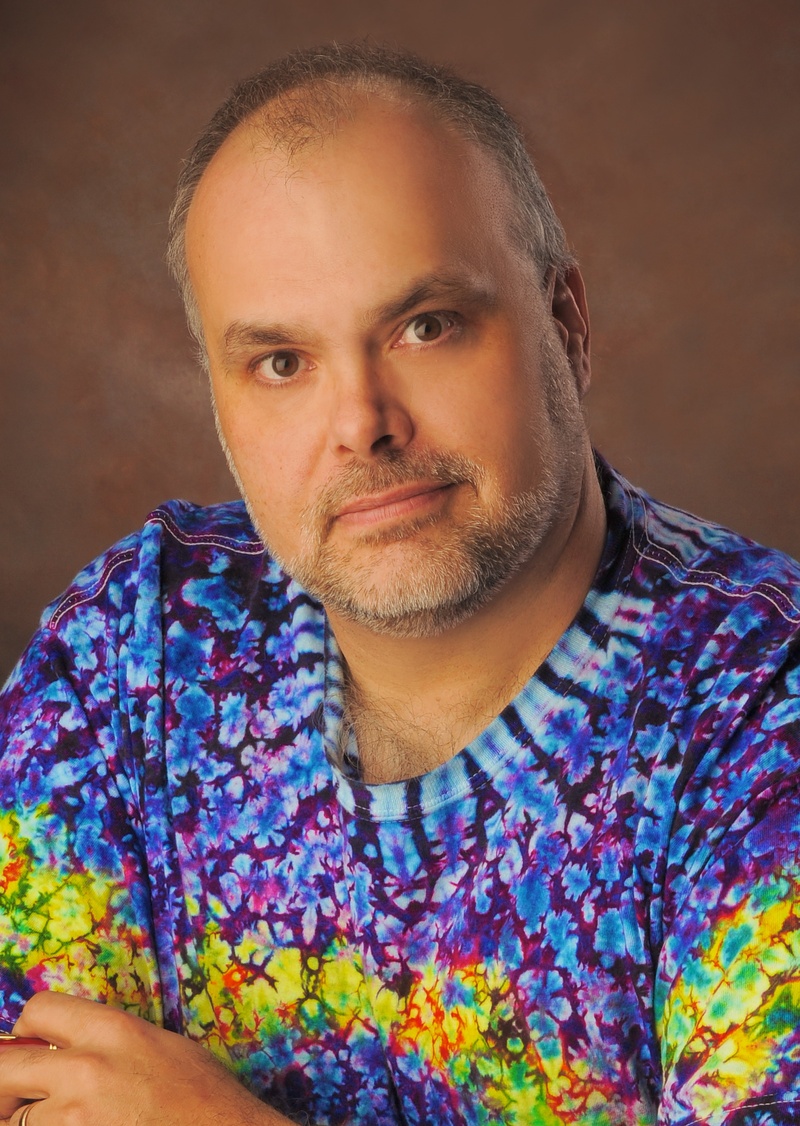 Please join me in welcoming Johnny to our site!
Your recent work, The Unseen (Eleanor), recently won the Gold Quill Award for Best Young Adult of the Year from the League of Utah Writers. Congratulations! Can you tell us what each of its three volumes is about?
ELEANOR, THE UNSEEN is a young adult paranormal romantic horror character study. How's that? Genres are slippery and it's difficult to place books like this one since it is literary and genre, adult and adolescent, strange but familiar.
It is the story of Eleanor Anders a sophomore girl who hides in plain sight at Jamesford High in a small drive-by Wyoming town. With senses far keener than ordinary human's and the ability to mimic animal cries, Eleanor's instincts tell her it's safer to blend in. Only her mother, Tabitha, shares her secret and knows the full extent of her gifts – the true nature of Eleanor's abilities. But Tabitha is close to death from cancer and Eleanor is petrified of a future alone. When David, Eleanor's childhood friend returns to Jamesford, Eleanor is drawn to him and her strange talents emerge erratically and threaten to expose her as the inhuman thing she is.
ELEANOR is a stand-alone book. It's complete and rewarding. A great read. However, Eleanor's story continues through two more volumes if the reader cares to carry on. THE UNSEEN BOOK 2 is called CELESTE and that'll be out next June. After that comes DAVID, THE UNSEEN BOOK 3, probably half a year later. I don't want to spoil them but it's safe to say that after the end of BOOK 1, Eleanor's troubles might just be beginning.
How do you think your writing has evolved from your earlier works, The Brand Demand, for example? What is the most important thing you have learned?
THE BRAND DEMAND, a mystery coming from Cherokee McGhee publishers next April, is actually one of the first books I wrote, but it was my sixth sold. That's kind of how it is. The later books came out easier since my craft is better. Less second guessing. More confidence. THE BRAND DEMAND needed more tinkering to get where it needed to be but I was patient and kept at it until now it's ready to mark my debut into yet another genre. That it is so tight now is a testimony of all the work I've done. That's the thing I learned – do the work. A writer writes. My mantra is "write another book." Every word I write is better than the one before, so I keep writing.
Why do you think the ELEANOR, THE UNSEEN stood out to the judges? What do you think they liked about it the most?
It's a moving story. It's literary and full of layers. A Trojan horse dealing honestly with mature human issues. Though it's been called a romance, a paranormal and a horror, it's a deeply personal emotional story about a flawed character struggling with loss and survival. It gets you in the feels. The fantastical elements are metaphor and not the central problem. It's a human tale about the pains of change. Everyone can relate.
If you were walking down the street in Jamesford and ran into Eleanor, what do you think she would say to you, her creator? What would you reply?
She'd not speak to me. She'd fear me. I know her secrets and she'd be afraid for that. But if perchance I managed to catch her eye and she was particularly strong that day, and we were alone, I might say, "You are lovely Eleanor."
She would answer, "Why did you make me this way? I don't want this."
"Then make yourself as you would have you."
"Why so much trouble and sorrow?"
"The dark against the glorious light, Eleanor. The cold so that you may love the warmth the more."
"What am I?"
"Yes."
She'd get frustrated with the riddles, all creators have to talk like that, but she'd mull on it and eventually, with the help of Tabitha and David, she'd come to understand.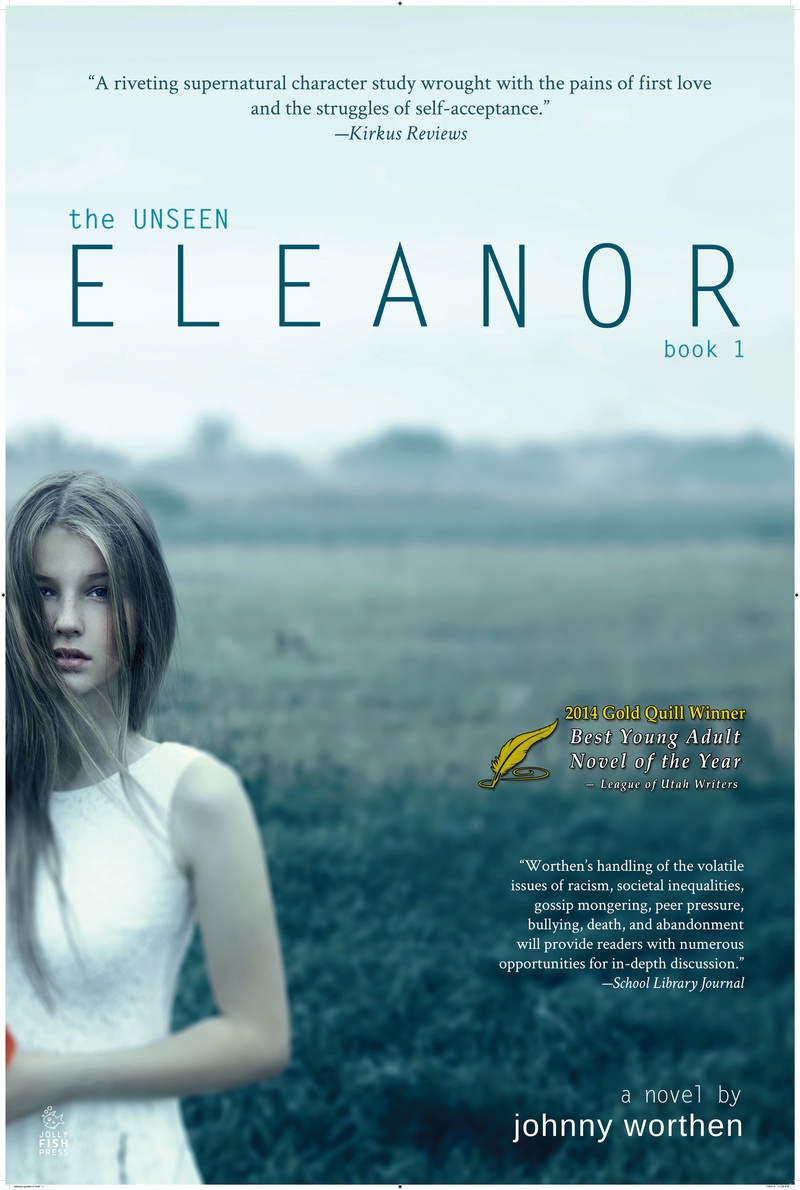 You were also selected as Utah Writer of the Year. What have you learned about writing and yourself from receiving this prestigious award?
It's all about giving back. I believe that the only way to achieve a dream is to help other people achieve theirs. I am as active as I can be in the writing community. I love the craft and come alive with people who love it like I do. I'm lucky that way. I'm an extrovert. It's important to reach out to peers and friends. Writing is personal and private. Isolating. Connecting with other writers keeps you sane.
As for me, having come a little ways in this strange self-defeating, masochistic career, I have a little insight I can share in how it's been. I like the idea that others can learn from my failures and experience. Writing is not a zero-sum game. We can all succeed. The Writer of the Year award was more for my efforts at sharing and putting myself out there than for my books. Don't get me wrong, my books are awesome, but they're just part of what it means to be the author I want to be.
Johnny is known not only for his heavy-weight contributions to the writing community, but also for his ubiquitous, vivid tie dye shirts. So I had to ask …
Johnny, your signature is a tie dye shirt. It's important and we'd like to know: what is the deeper meaning of tie dye?
Tie dye is art. I don't wear mass-produced shirts. All my shirts are hand-made by talented artists. They're beautiful. Keep in mind that when I wear tie dyed shirts, I don't see them. I'm looking out over them. Other people see them on me. You wear tie dye not for yourself, but for your friends. It goes back to the Grateful Dead shows I went to. Vibrant color is alive. I also use it as a symbol of my writing to signify that I am not a single thing. I write many genres: YA, horror, mystery, comedy, political satire, religious, romance…. I am complicated and beautiful like the shirts I wear.
Thank you so much for sharing your thoughts with us!
Since you'll want to know more about Johnny and his writing, you'll need his website address:
www.johnnyworthen.com. Go There.

By the way, I'm reading The Unseen Book 1 now and the beginning is fabulous, just fabulous. Stay tuned for the review!